The setting
Hanley's Farm is located on a 3-kilometre stretch of land sitting harmoniously between Lake Wakatipu, Deer Park Heights and The Remarkables. From its enviable north-facing aspect, you will enjoy long sunshine hours and Queenstown's most breathtaking views.
Accessed by State Highway 6, Hanley's Farm is just 10 minutes from Frankton, but feels a long way from the hustle and bustle. The convenience of Remarkables Park and Five Mile shopping precincts are within easy reach. So too are Remarkables Primary School, Kingsview School and a selection of childcare facilities. Next door, Jack's Point offers the Jack's Point Clubhouse, a championship golf course and a retail precinct on the way.
Queenstown's best views are in your backyard. In each direction, the views typify the lake and alpine views that make this destination so sought after. Kelvin Heights to the north provides a gentle barrier between Hanley's Farm and Frankton. Standing mighty and ever-present are The Remarkables to the east, an iconic Queenstown landscape.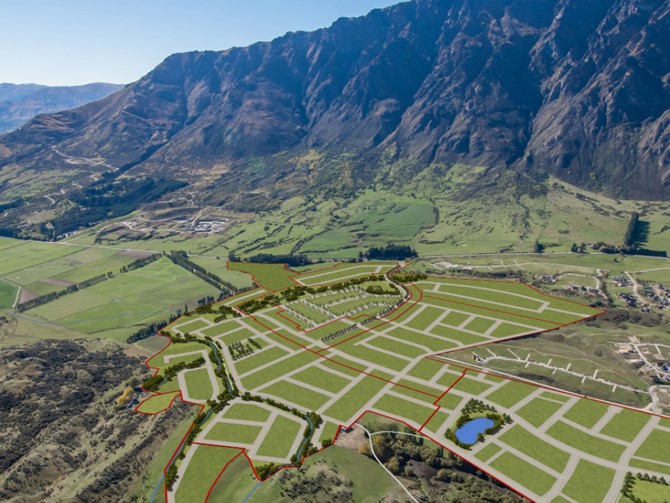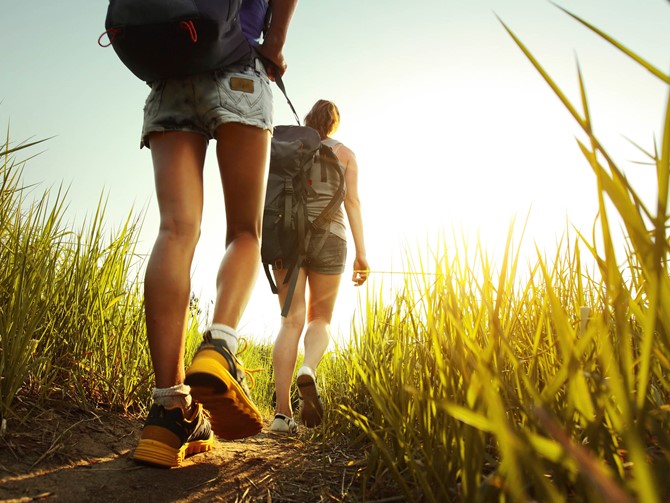 The lifestyle
Hanley's Farm offers an immense setting in which you can build the ideal lifestyle. Choose skiing, hiking, biking, golf, wineries, dining or boating. It's all right here on your doorstep. Along the lakefront, the Jack's Point bike trail is a 12-kilometre track linking Kelvin Heights and Jack's Point, part of the wider Queenstown Trails network. A stone's throw away is the Jack's Point Golf Course, an 18-hole championship golf course touted as one of the most spectacular golf courses in the world. And of course, the mighty Remarkables loom large above Hanley's Farm. The mountains come alive in winter with 220 hectares of ski terrain suitable for all abilities.
It's hard to find a location more inspiring. Hanley's Farm offers a rare opportunity to build your home amongst the very best Queenstown has to offer.
The amenities
Hanley's Farm is a master-planned residential development that will set a new benchmark in quality, modern living. Surrounded by the immense lake and mountain landscapes, Hanley's Farm is designed to maintain view corridors, open spaces and wide roads. Children can enjoy a free-range childhood within this safe community with plenty of parks, playgrounds and open space.
Walking and biking tracks within Hanley's Farm provide the opportunity for a simple mode of transport. These tracks link with the extensive Queenstown Trail network where you can set off for bigger adventures.
Stage 1 will see a large playground and recreational facility created for young and old to enjoy. Designed with family living in mind, the facility will feature outdoor play equipment, bike tracks and barbeque areas.
In late 2017, the new two-lane Kawarau Falls Bridge at Frankton will open, giving Hanley's Farm residents quick and easy access to all that Frankton and Queenstown have to offer.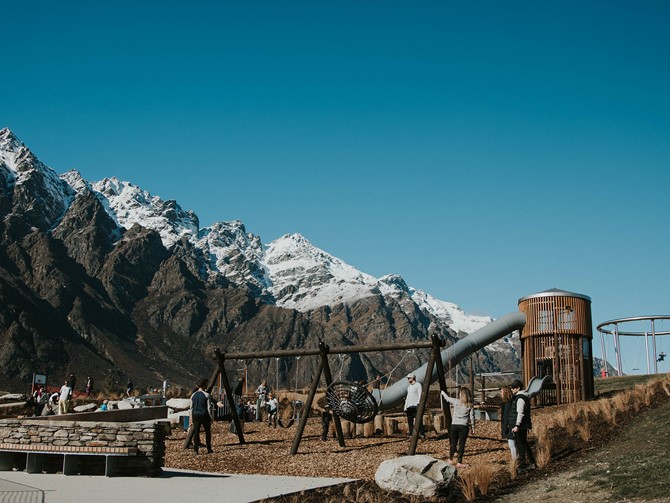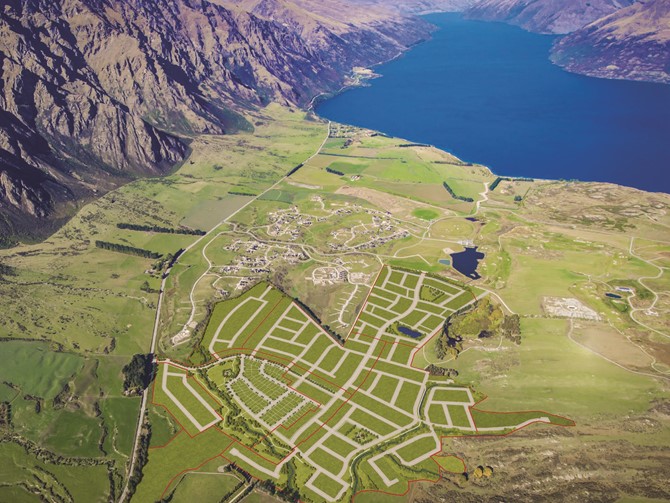 The sections
By keeping things simple, Hanley's Farm offers everyone access to an extraordinary lifestyle.
Hanley's Farm offers a broad choice of section sizes, making it easy to find something just right for you. Following the natural contours of the land, there is a selection of views on offer at Hanley's Farm. Fancy a park view? Or perhaps a ridgeline aspect would suit? Choose a section that matches your lifestyle.
Design guidelines will be simple and give scope to those who want to create an affordable home that is considerate of the natural surroundings and Queenstown's distinctive architectural style. A simplified review process will ensure houses that meet design guidelines are processed quickly to allow building to commence. Hanley's Farm has simple covenants in place that will make the building process uncomplicated, yet thoughtful enough to ensure this idyllic parcel of land retains its most striking attributes.
Affordability is the priority for Hanley's Farm. Many sections are priced to meet the expectations of first home buyers. But Hanley's Farm will welcome a mix of residents ranging from families to empty nesters. The Hanley's Farm master plan has all options covered and welcomes those looking for a lifestyle block, townhouse living or a lock up and leave holiday home.
Jimmy Allen
+64 21 676 013 or 03 450 0200
jimmy.allen@bayleys.co.nz
Greg Ross
+64 27 432 0261 or 03 450 0200