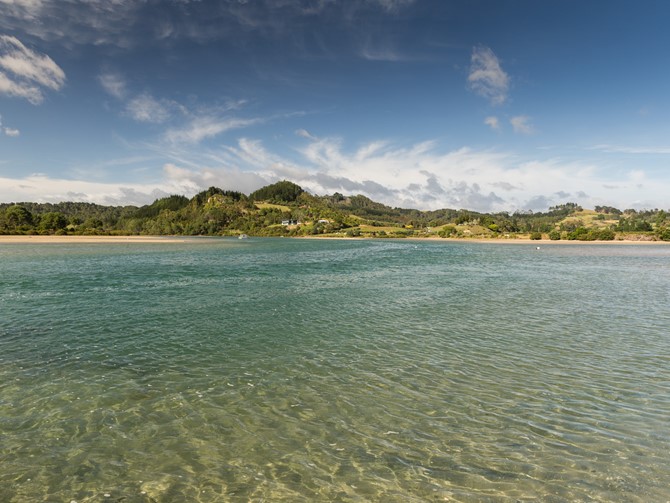 About Longreach
Longreach presents a unique opportunity to own one of the few remaining waterfront properties at Cooks Beach. Each site is set within this intimate and historic coastal settlement, perfectly located adjacent to the picturesque Purangi estuary.
Designed to maximise views, orientation and waterfront access, the site's careful master planning features wide roads, native street tree planting and large sections, designed with boat-owners in mind. Cooks Beach offers a mix of parks, reserves, tennis courts, boat launching ramps and a selection of local shops, restaurants and cafés, whilst being a 3-minute ferry ride from the hustle and bustle of Whitianga.
Ensuring design integrity, Longreach is governed by a number of well-conceived architectural design controls and a sensitive landscaping strategy to protect the quality and aesthetics of the built environment and the character of Cooks Beach.
5 reasons to buy at Longreach
Waterfront location. Spacious lots located along the Purangi estuary.
Tranquil natural setting. A protected and unspoilt environment.
Recreational activities. Swimming, fishing, boating, walking, surfing and a range of other water-based sports and activities.
Sound investment. Sensitive and design-conscious landscaping and architectural design controls that support a cost-effective, quality investment with environmental credentials.
Convenience. Local amenities at Cooks Beach, easy access to the town of Whitianga and only a two-hour drive from Auckland CBD.
Paulette Tainsh
+64 27 241 2001
Miriam Dawson
+64 216 40454