Northbrook will set the new benchmark for retirement living. Nestled between the picturesque Arrowtown and Lake Hayes, Northbrook is designed for the discerning. A best-in-class development delivering architecturally designed living and high-quality amenities within a welcoming community and refined landscapes. You will enjoy an enriched life at Northbrook.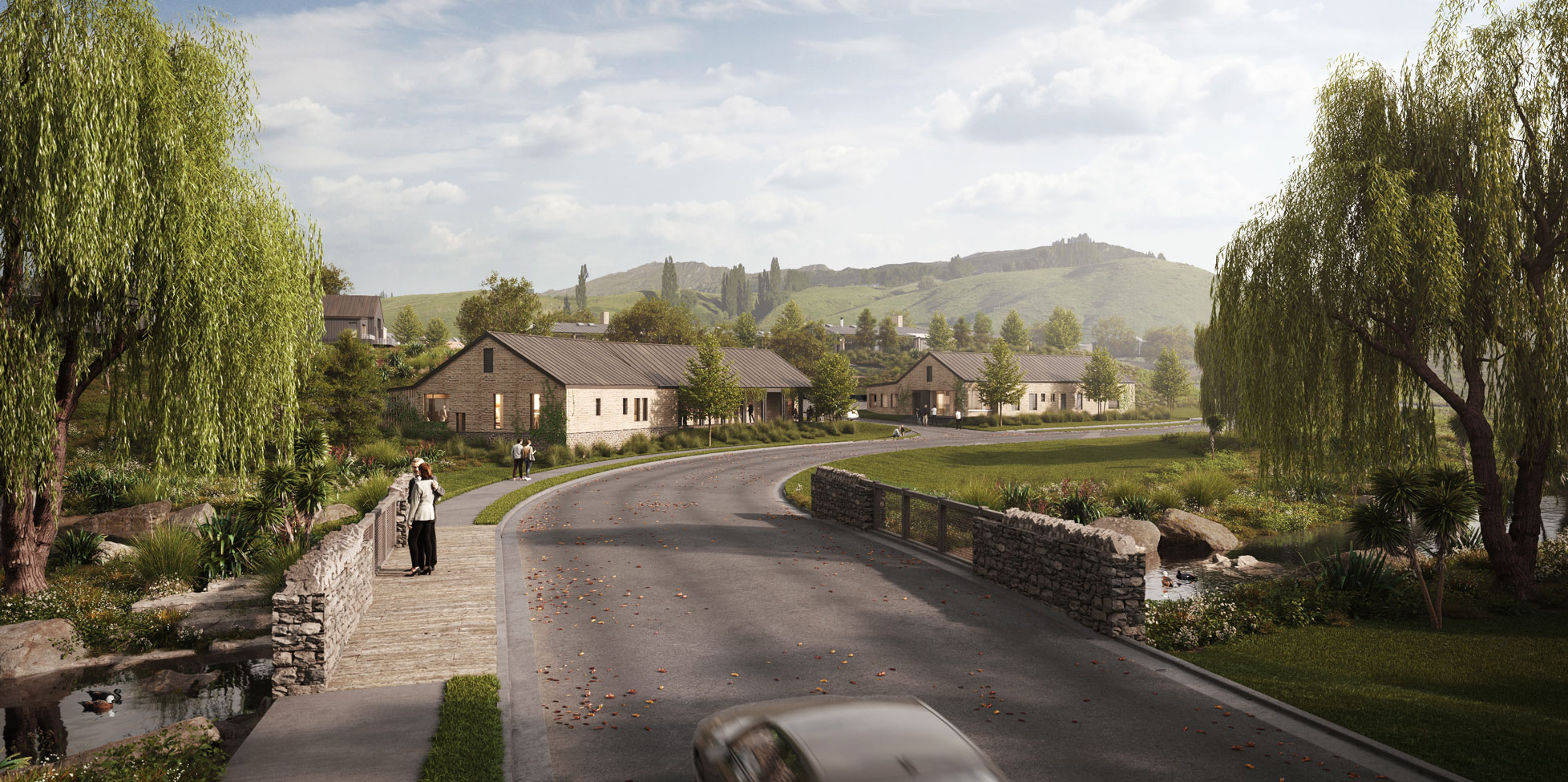 Good design never ages
Some of New Zealand's leading design thinkers have helped shape the vision for Northbrook Arrowtown. The architecture draws on local design traditions and the existing heritage buildings of Ayrburn Farm.
Premium homes sit harmoniously alongside enhanced waterways and open pastoral landscapes on this stunning site. Northbrook residences and facilities will be crafted with quality materials to the highest standards and thoughtfully designed to offer comfortable, secure and healthy lifestyles.

Carefully planned to provide both independence and privacy, you'll enjoy both tranquility and the opportunity to be part of a vibrant social community.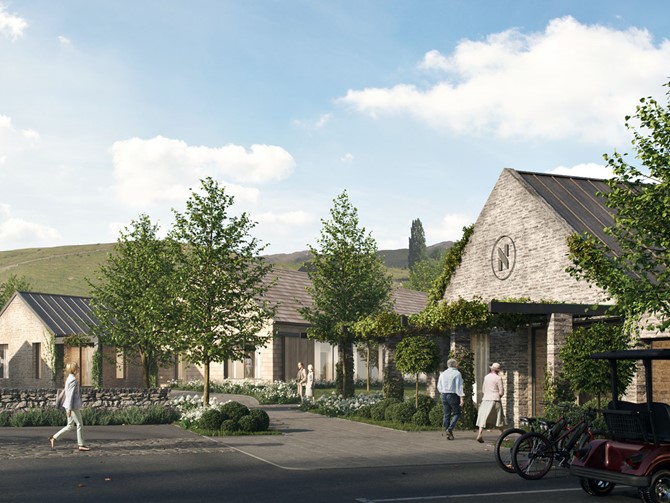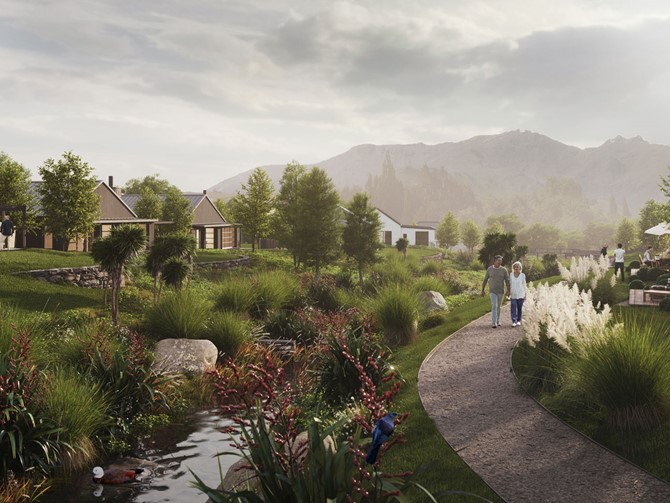 Immersed in nature
Enjoy strolling or cycling through Northbrook's tree lined avenues or native waterways and wildlife corridors, or venture further into the spectacular lakes and alpine region with the neighbouring tracks and trails. Set against a backdrop of breathtaking mountain vistas and adjacent to the tranquil Waterfall Park, living at Northbrook means being enriched by the ever-changing seasonal beauty of the region.
All the amenity you need
Take pleasure in the Northbrook landscapes from the open pastoral paddocks reminiscent of its previous farming use to the restorative native plantings and extensive manicured gardens and grounds.
Northbrook offers a variety of first class amenities that will enhance an active and social lifestyle. Enjoy a swim, yoga or fitness class at the recreation centre, craft something in the project shed, practice your golf skills, or play a game of bowls, tennis or petanque. Community orchards, raised garden beds and potting sheds provide quiet respite for those green fingered, as does a warming coffee in the library next to the cafe.
The stylish clubhouse not only provides for a place to meet friends or family for lunch or a drink beside the roaring fire, but also a small corner retail area to save you the hassle of making a trip for that bottle of milk or loaf of bread. State of the art medical care is available on-site if and when you need it as well as a seamless transition to aged care.