Northlake Village Centre - Now Open!
Now there's even more to love about living locally at Northlake. Set amongst the spectacular outdoor spaces Wanaka is famous for, the Northlake Village Centre provides residents of Northlake and the wider community with valuable facilities within walking distance of home.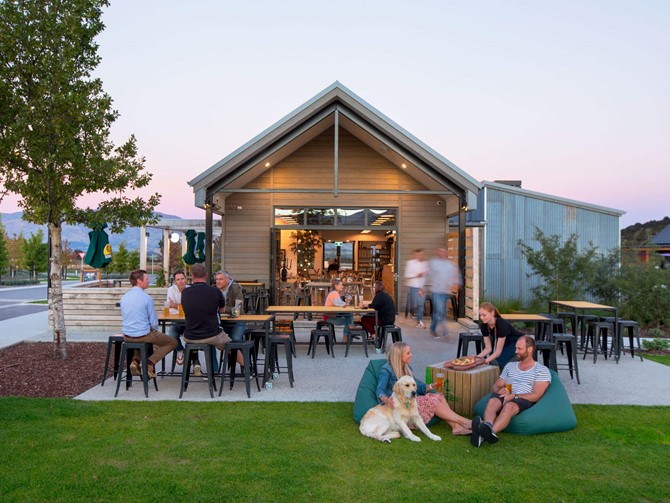 Monkey Farm
Come with your friends and make some new ones too. Monkey farm is the centre of our Northlake community and a great place to gather with friends and family. Open for breakfast, lunch and dinner, the menu is packed with delicious food and top class coffee that is sure to keep you coming back for more. The stunning modern design delivers a light and relaxing family friendly environment you'll love. So come down and enjoy a drink or pizza on the lawn while you watch the kids on the playground next door.
Pinnacles Early Childhood Education
Pinnacles is our amazing new early childcare facility. This quality, spacious, modern learning environment makes the most of the beautiful landscape that surround it. There are plenty of secure, quiet outdoor and indoor spaces for your little ones to enjoy, including an awesome playground, sandpit and even a vege garden! 
If you are looking for childcare options for 2019 get in touch with the lovely team of qualified and experienced staff at Pinnacles, they will be happy to give you a guided tour and answer your questions. 
http://www.pinnacleselc.co.nz/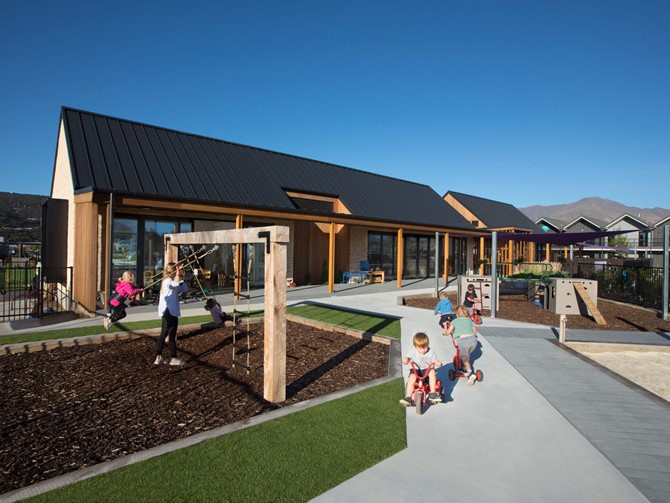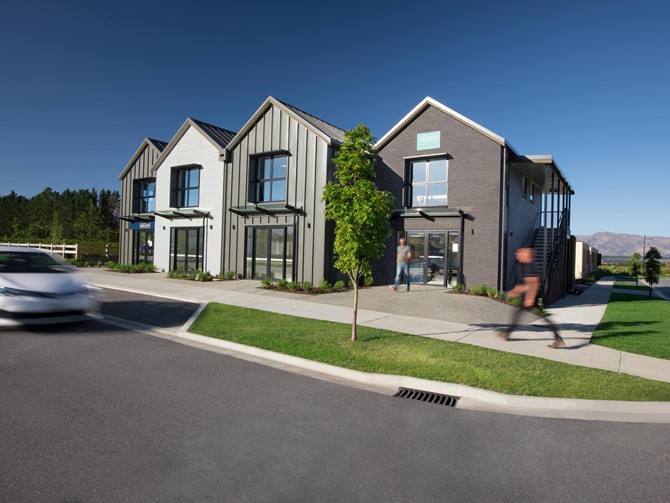 Commercial Centre
If you would love to live and work from Northlake, we have amazing modern office and retail spaces available now. With great views of the surrounding mountains and beautiful Wanaka environment, these spaces provide an atmosphere unique to Northlake. Each space is designed with work in mind, with spacious and modern amenities and great natural light.
If you would like to know more about these spaces, feel free to enquire via the form below and we can answer any questions you might have.
Providing natural interactions and a focal point for community, Northlake is a vibrant place to live now and for future generations to come.
Scott McGoun
+64 21 201 9029
scott.mcgoun@bayleys.co.nz
Mat Andrews Real Estate Ltd
Sharon Donnelly
+64 27 561 7235
sharon.donnelly@bayleys.co.nz
Mat Andrews Real Estate Ltd
Jimmy Allen
+64 21 676 013
jimmy.allen@bayleys.co.nz
Queenstown and Southern NZ Realty Ltd