Nothing more Mother Nature could do for a summer venue
Four and half kilometres of pure white sand stretches into the Pacific, with the peninsular protecting the pristine waters of the Whangapoua Harbour. The beach has been developed over the years for Kiwis to make the most of its beauty. With all of the activities available, Matarangi is simply the place for summer.
Beaches Matarangi is nestled between the Whangapoua Harbour and The Dunes Golf Resort, whilst being walking distance from the beach. Simply no better place to nip out for a fish, have a whack on the golf course and head to the beach with kids.
Matarangi is less than a 200 kilometre drive from: Auckland, Hamilton or Tauranga.
Extensive services and shopping can be found at Whitianga, a 20 minute drive from Matarangi.
A golfing, surfing and boating paradise
Matarangi boasts The Dunes Golf Resort - a sensational 18 hole championship golf course paying homage to its stunning surrounds.
There are kilometres of surf beach for long walks with the family, surfcasting, or to catch waves from the consistent and safe shore break.
Plus, there is a public concrete boat ramp for easy access to Matarangi's surrounding ocean shores and peaceful inner harbour waters, not to mention a jetty to keep the kids entertained for hours.
Entertaining the kids is a breeze
At Beaches Matarangi, there are plenty of wide open spaces, safe waters, playgrounds and parks to explore and create life-long holiday memories. There is a café and shop for all your holiday essentials including mouth-watering ice-creams to cool down with after a day at the beach.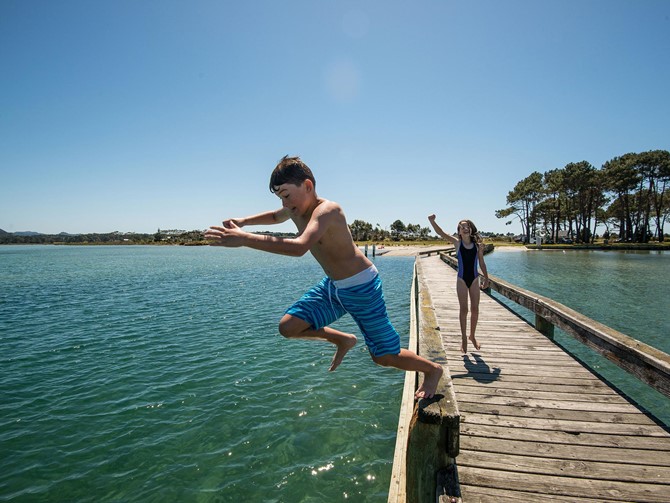 Mark Hall
+64 21 607 135 or 07 866 5566
mark@beachrealty.co.nz
Simone Parr
+64 27 657 2980 or 07 866 0322
simone@matarangi.richardsons.co.nz