A well connected and highly sought after waterfront setting in North West Auckland
At home in Hobsonville Point
Situated right on the shores of the upper reaches of the Waitemata Harbour and just 11 kilometres from the CBD, Launch Bay offers the best of Auckland life with seamless connections to the city, harbour, shopping, leisure, and more. A place that feels removed from the city clamour yet with everything close at hand.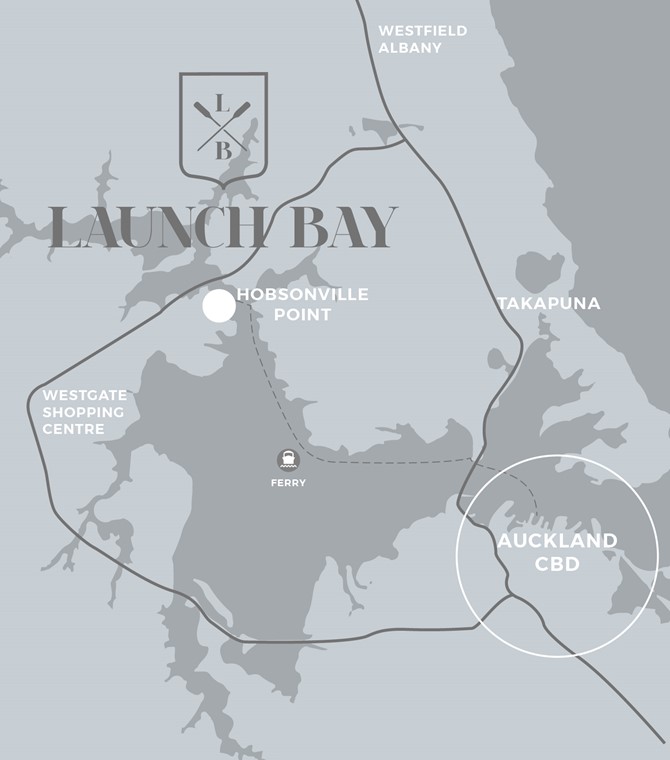 Hobsonville Point's premier location
Encompassing 185 hectares of rare peninsula land, Hobsonville Point captures the spirit of celebrated waterside life. Launch Bay will contain around 4,500 new homes housing 10,000 people. In line with this growth, major infrastructure investments are already in place. A four-lane motorway now links Hobsonville Point with Albany and Westgate, the new Waterview Tunnel provides a direct motorway link to Auckland Airport, and regular bus and ferry services offer easy CBD commutes. Two new decile 10 schools have also opened at Hobsonville Point while a brand new supermarket and NorthWest mall are just a short drive away.